SOS Garage Door - Garage Door Spring Services Needham, MA -

781-285-5311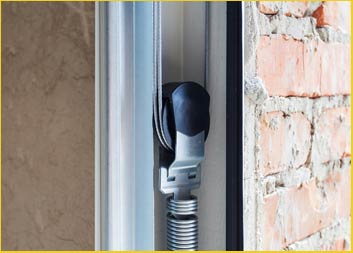 The prime component of a garage door are torsion springs which assists the door in raising and lowering itself. As they are subject to pressure and heavy load, with constant usage, they are likely to wear out, in other cases, due to the implications of harsh weather, they'd get rusted which renders them inefficient. Unattended broken springs pose a serious threat to one's life and property, which is why under all circumstances, the springs need to be repaired to be reformed into the best form.
Garage doors operate with a complicated mechanism, the intricate details, and sophisticated components of the door needs to be dealt with extreme caution. The best option for you to get your garage door spring working seamlessly is to avail the services of an expert at SOS Garage Door. With an extensive knowledge, skill and expertise, our professionals will serve you with precision and goodwill.
With years of expertise in tackling garage door issues in Needham, MA, our team has been restoring springs, replacing the weak springs with the ones that have higher tenacity. Depending upon your requirements, you can choose from either of the following two springs:
Torsion Springs:
In general, torsion springs are considered to be safer and worthy due to its individualistic mechanism. Torsion springs are the modernized and more advanced version of extension springs. The spring system comprises of firmly held spring present over a shaft, and the cables run through the drums present at both the ends. The spring tends to store energy, and as the door is lifted, the retained energy is transferred to the cables which enables the door to be lifted widely. It is safer due to the presence of cables and the unique mechanism by which the door can be held up even when the spring is broken.
Whether it be for residential or commercial garage doors, with varying requirements, the number of springs, type, size and model can differ. Such intricate differences that needs to be taken into consideration can only be assessed by an expert. Therefore, without further ado, call SOS Garage Door to choose from a wide-range of torsion springs to install in your garage doors.
Extension springs:
The working mechanism of extension springs can be effortlessly comprehended by its name. Extension springs are more conventional than the torsion springs. When the door is shut, the spring of door expands and relaxes. While the door is lifted highly, the spring contracts which leads to applying greater pressure on spring.
Extension springs are to be dealt with caution. Inexperienced individuals must keep away as snapped cables or disrupted mechanism can cause serious threats to you, your property and space. These types of springs require utmost care; hence with the assistance of experts, you can have routine maintenance services.
For every time you need any kind of assistance, whether it is maintenance or repair for your garage door, give SOS Garage Door a call and let us know what we can do for you!